MEDICAL
DEVICES
NON-INVASIVE BLOOD GLUCOSE MONITOR USING RAMAN SPECTROSCOPY
TISSUE ABLATION FOR SURGICAL CUTTING AND SEALING, CARDIAC ABLATION, BRONCHIAL THERMOPLASTY, ETC. USING RF ENERGY
NEBULIZER
CONTINUOUS BLOOD GLUCOSE MONITOR
Power on and real-time self-test

System Control and Monitoring

Transmission of Real-Time Data to External Tools for Engineering Analysis

Power, Temperature and Impedance Control

Copyright © 2007 - 2021 Dave Wills, Inc. All rights reserved.
Please submit website comments or problems using our on-line form.
Medical Devices
Dave Wills, Inc. has been involved in many projects to design stand-alone medical devices. These devices include blood glucose monitors, Radio Frequency (RF) generators, blood analyzers and controllers for imaging systems. The devices must have a very low risk of failure and endure the exhaustive testing and requirements of the Federal Drug Administration.
Our embedded software systems include custom real-time operating systems, user interfaces, device drivers, a power control algorithm, often a temperature control algorithm and have external tools communications.
The Non-invasive blood glucose monitor is a wearable device which constantly monitors blood glucose levels in real-time. The results are reported to a smart phone application over bluetooth communications.
RF generators deliver RF power to ablate or burn off tissue. Examples of RF generator use in medical applications are for surgical cutting and sealing or for removing fibroids and tumors. Another application uses RF energy to create lesions on heart muscle, preventing unwanted electrical signals traversing the heart muscle and causing fibrillation.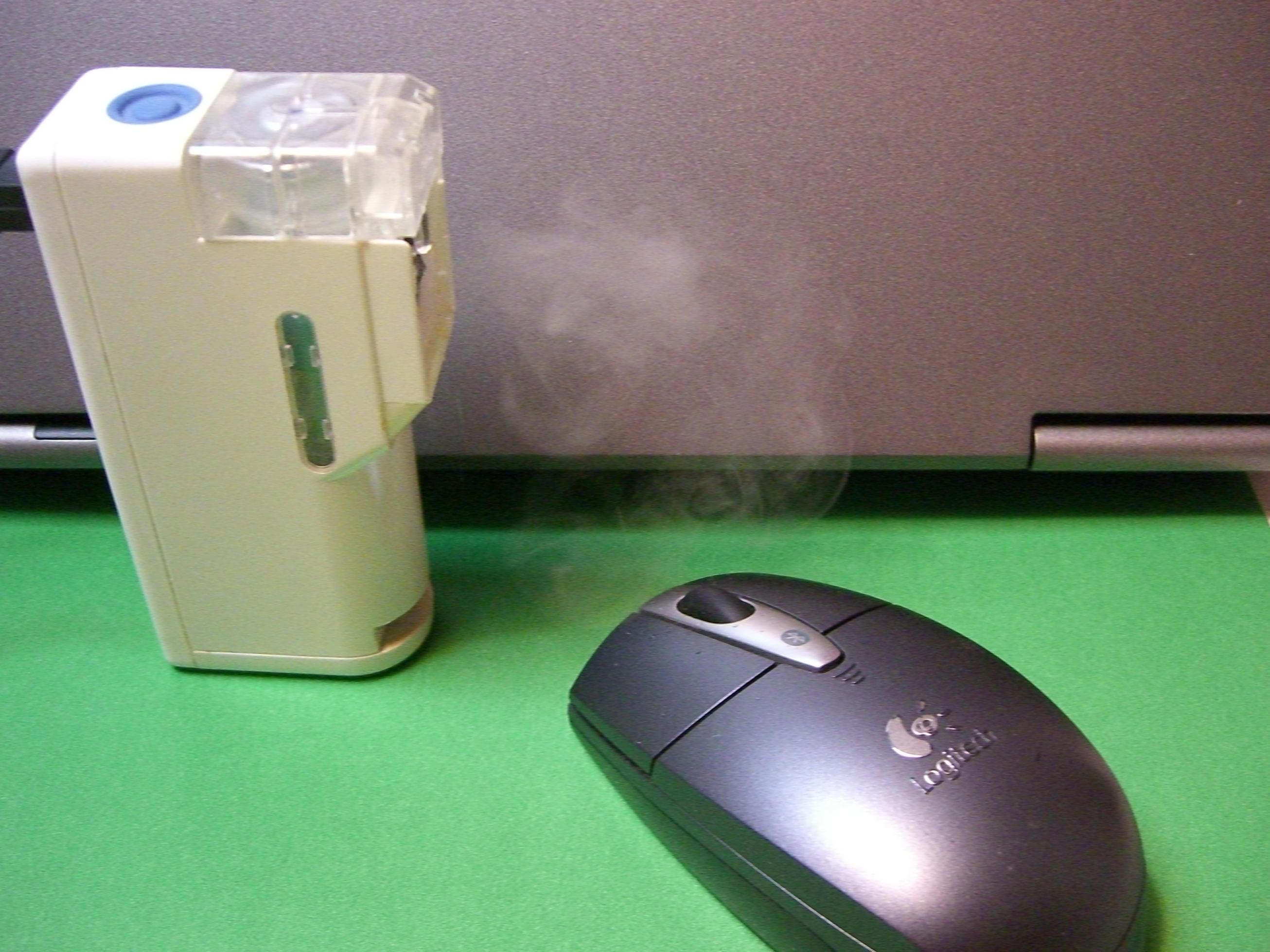 Shown here is a Nebulizer or atomizer. Dave Wills, Inc. designed the system, which includes a small Application Specific Integrated Circuit (ASIC) embedded processor, and designed the battery and charging components.
Dave Wills, Inc. participated in the design of a Blood glucose monitor (not shown) for use in the ICU. The Graphical User Interface (GUI), internal communications systems, and system initialization were designed.